Registration is Closed
Join the Waitlist for the next Group
This group is about getting to the heart of realizing freedom and self expression in entrepreneurship, making a difference in the world through business offerings, and exploring the nuts and bolts of growing a successful business.
Do you want to start a business, but haven't taken the dive yet? Are you in the first few years of running your own small business? Or are you a season vet and ready for a fresh way of being, less stress and more free time? If any of these apply, we've got great things in store for you.
When we look past what we think we know, toward the larger, unspoken understanding that lies beyond our memories and what we've been taught is true, something special happens. We begin to notice barriers we didn't realize we had, we are invited to look past what we believe, we become explorers of everything. Life opens effortlessly and flows beautifully. We come alive.
Can we do this in business?
Yes we can, and it changes everything.
Have you been in the entrepreneur trap?
Let this group and our explorations release you from the shackles of "shoulds" and put the wind back in your sails.
What if you could be more resilient, delight in your work and do more with ease?
Life unfolds with simplicity when we aren't working hard to live. Fall into flow and grow a business that seamlessly integrates with living in freedom.
It's in the letting go, where we walk lightly and thrive.
Be you, and be the only one that does what you do.
Let's Coddiwomple!
Coddiwomple
Verb | Cod-di-wom-ple|
to travel purposefully toward unknown destinations
to be open to limitless possibilities
to unpredict your journey
Coddiwompling: the act of one who Coddiwomples
If you are living for the weekend or holidays, there is much more to see. Come, fall into the game of life. Providing goods and services is part of the "play" we are all born to experience. When we do what we love, follow the tickles of our soul, experiment, and have fun, "work" melts into the adventure of living. Experience the joy of being you and serving in your unique way.
Curious About What We Will Explore Together?
This is a small intimate group of 15 members. You will not get lost in the crowd. What you are curious about is our priority. Here are some of the topics we will dabble in; we encourage you to bring more.
Session 1

Coddiwompling: What is this all about? How do I "do" it?

Drop the "How to's," self-help theories and business building tactics… and follow tickles of your soul



Session 2:
Build your unique support network and team (yes, even if you are a solopreneur!)

Have fun and success blooms
Session 3:
Be you

Be prepared to have your beliefs about what's possible and assumptions about life/business cracked wide open
Session 4:
Approach marketing/branding differently than you ever have before

Realize your authentic billboard
Session 5:
Finding simplicity in valuing your product or service

No brainer pricing

Sell… Without selling
Session 6:
Bookkeeping isn't for the birds.

What makes business simple?

Planning and Coddiwompling? Yes We Can!
Session 7:
Tax tips and write-off ideas from a CPA Wizard that has seen it all

Let's Coddiwomple!
Session 8:
Live for today, Coddiwomple for the long haul 

Limits… No, thank you
Session 9:
Just Do It: get out of your head and into business and life
Session 10 (A two hour session in January 2023):
The Reunion

What has come up?

Coddiwompling? We've just gotten started…

Let's hit the ground running in 2023
Your Guides On This Journey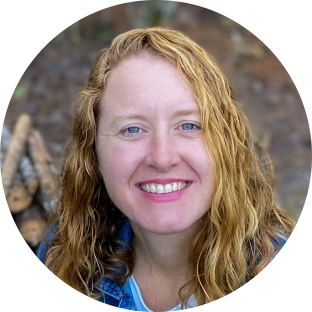 Kristy Halvorsen
Kristy is a nomadic world traveler, coach, published author, and speaker. She founded her business in 2015, and in 2017 she retired from a career as a lieutenant firefighter/paramedic, sold her house and her belongings, and set out to wander purely by instinct. Work and fun now intermingle through conversations and connections. A common thread is helping people find the simplicity to live their dreams and realize success, without sacrificing happiness along the way. Her word to describe this simple, fun, and beautiful way to live is to "Coddiwomple" – that is, to live in wonder, embrace the unknown and trust Life while waking up to the complete freedom available to us all.
Kristy migrates with the seasons in her Airstream trailer which is usually located deep in nature somewhere in North America. Although she is often found traveling the world via backpack too.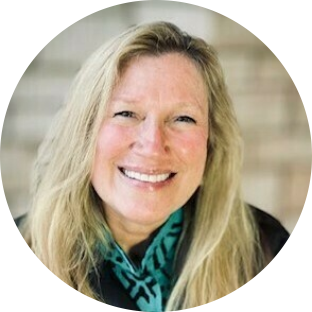 Brenda Kaser-Burger
Brenda is an executive leader who believes business can be a force for good. She is an independent director with extensive Fortune 500 experience as an executive with IBM, and in the C-suite for nonprofits and start-ups based on high tech. Her areas of expertise include blockchain, fintech, cloud computing, and data science. She enjoys applying her wide-ranging business and operational experience to solving challenging problems facing our world today. Her combination of emerging technologies and management expertise allow her to deep dive into the technical world while keeping in mind the business acumen of growing and scaling companies. She loves to explore the paradoxes in life that lead us to deeper insights and understandings.
Brenda is most at home in the natural world on this precious planet and she lives in Denver, Colorado.
Do you have questions?
Reach out:
Meet Our Practiced Professionals
Six of our sessions will begin with guests sharing their biggest tips and insights gleaned over decades of experience in business. After they start us off, the floor is yours. Bring your questions and ideas!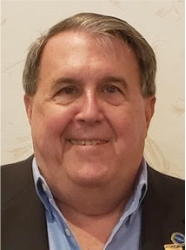 Jon C. Stuart
John is a SCORE mentor and retired professor of entrepreneurship, marketing and management. He will share about creating a support network, including team members you may not know you need. He has worked with 500+ individuals starting or growing their businesses, and is ready to nudge you out of any box you find yourself in.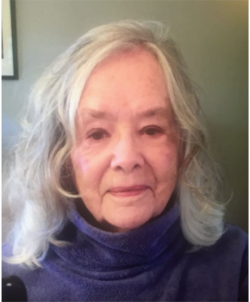 Mavis Karn
Mavis is 84 and has been doing what she loves for 45+ years: passing on the most important information she's ever learned. She is a teacher/counselor/consultant in private practice who has worked with bookoos of individuals and organizations from all over the world. Her plan is to keep at it until she tips over or evaporates or something. Be prepared to have your beliefs about what's possible and assumptions about life/business cracked wide open.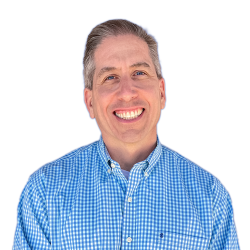 Ernie J. Villany
Founder: Boulder Valley CPAs
Ernie is a CPA in the public accounting arena for over 30 years and is affectionately known as "The Wizard" of accounting and write-offs. He will share answers to the most common questions new business owners have, share his insights on how to make the most of owning a business and field your questions. Be prepared to find clarity in accounting and have fun with the process.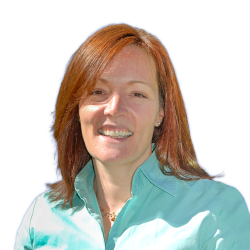 Lara J. Gonzalez
Founder: Flat Iron Bookkeeping
Lara is a QuickBooks Pro Advisor who guides both new and seasoned business owners through their bookkeeping needs. She will show us tips and tricks business owners rarely see so that their financial books are clear and consistent from day one. She will even help those of us who are using the 'shoe box' method to dig out of our piles.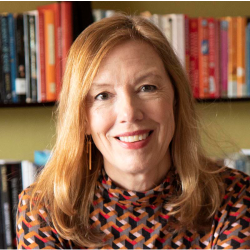 Sandra Koenig
Founder: SandraKoenig.com
Sandra specializes in branding and marketing with multinational companies, start-ups, non-profits, C-Suite leaders, entrepreneurs and people from all walks of life. She has a fun and effective way to coax business owners to clarity and then build a new level of excitement around how to share their services or products.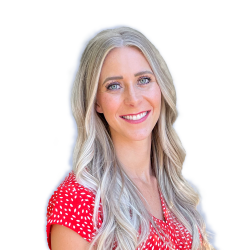 Brittany Casarez
Operations Manager: Boulder Valley CPAs

Brittany is a versatile operational leader with expertise in seeing the big picture while also managing the day to day details to perfection. She will share her secret weapon on how business owners can use their business processes to not only manage the day to day, but also foster strong long-lasting relationships.

J. D. White
Founder White Hawk Wealth Management
JD is a wealth manager who serves others by helping them pursue their financial dreams. He has the gift of breaking down complex financial ideas for entrepreneurs so they can take action and realize value quickly. He will teach us little known secrets around creating and maintaining wealth in the short term and for the long haul.
After our first session together, there is a huge probability that you'll experience more flow and ease in daily life.
By our final session, attendees who make the most of our explorations and offerings will:
Enjoy the unexpected, even when you don't expect to
Have a broader support network / team
Have less on your mind, feel more free, be more open and creative, and experience frequent urges to dive into life
Intuitively know what to do, and follow your nudges
Have your own personal business mentor, free of charge (for US based entrepreneurs)
Save more cash thanks to a broader understanding of the nuts and bolts
You will have explored ideas that you had not previously considered, and you'll be experiencing the sprouting of new ways of being in life and your business
 This group is all about direct experience.
How it works: We have ten 90 minute sessions together over three month's time. In six of the ten sessions guest experts will hold the floor for the first 30 minutes. They will share tips and insights and then we will open it up for a Q & A.
After that we will discuss, explore and participate in exercises that will nudge you out of sticky habits and into experiencing more simplicity,  less stressed and a more seamless melding of having a successful business and living the life you want. The best part is: there will be no tedious homework. Our aim is to take things off your plate, not add to it.
Then you'll have a week to go play and see what shows up for you.
Ten 90-Minutes Sessions via Zoom
Dates: Mondays October 17 – December 12, 2022
Then implement, play and come back for our final session on January 16, 2023 to kick off your 2023.
Time: 3pm Pacific / 6pm Eastern / 11pm UK / 9am AEDT
Cost: $450  
Registration is limited to a small group of 15 members.
Three months of Support
Six question/answer sessions with practiced professionals
A community of like minded entrepreneurs
Lifetime access to session recordings
Private Facebook group for more discussion and interaction
Supplement your exploring with exercises, bonus readings, audios and videos to gain insight
And More…

 Note: If you own a business (or open a business soon): Your full enrollment fee for this course can be a tax deductible business expense*
*Always confirm with your CPA. Don't have a CPA yet? No worries, we will discuss building your support network in session two of this group 🙂
Most of our conversations will be in the realm of universally applicable truths and explorations around creation and entrepreneurship, although at times we will discuss the nitty gritty, such as specific opportunities available to US based businesses and benefits of US tax law. That being said, those based outside the US are welcome to join this group.
As a new business owner I can honestly say this was the best investment I have made for my career. I have accomplished more in a month than I did in a whole year. Not only is my business moving forward but my life as a whole is moving in a balanced direction. Our diverse group offers insight, inspiration motivation and friendships. Thank you!       T.K. –  Realtor, Jacksonville, FL

While working with Kristy I've had some amazing breakthroughs in my business, more than I ever expected. I highly recommend her and her group program to anyone who is determined to move forward with not just their business, but with their life.
Julie Donnelly – Inventor of the Julstro Method, Author and Speaker